SAWN TIMBER ON THE ISLE OF WIGHT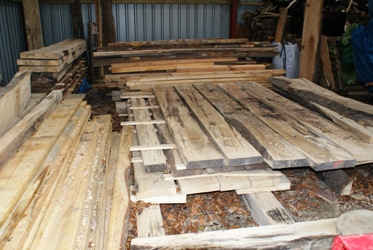 Sawn timber is produced by sawing a log longitudinally to create pieces of sawn timber each with a square or rectangular cross section. The cross section is usually one of the "industry standard sizes" although on occasions, the timber may be sawn to a special non-standard cross section.
Saw logs are logs large enough to be cut into boards.
The Island cannot compete with mass-produced timber from abroad; however, there are local businesses which can provide small quantities of wood or wood cut to specific sizes. These are particularly useful for restoration projects.
To find Island suppliers able to offer this product please use the Directory