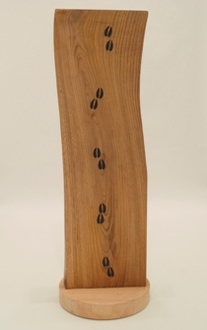 SCULPTURE, CARVING AND ENGRAVING
There are a variety of sculpting, carving and engraving techniques on the Isle of Wight. Dead trees can be sculpted in situ, or alternatively fallen trees can be turned into sculpture features. Smaller items can be carved from logs.
Off-cuts of Island wood can be engraved to produce nameplates, chopping boards etc.
To find Island suppliers able to offer this product please use the Directory