MILLING ON THE ISLE OF WIGHT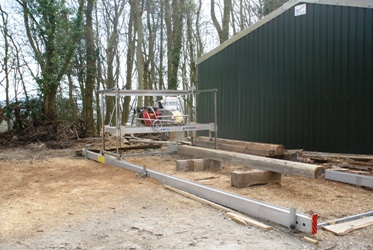 A sawmill's basic operation is much like those of hundreds of years ago; a log enters on one end and dimensional lumber exits on the other end.
In the twentieth century the introduction of electricity and high technology furthered this process, and now most sawmills are massive and expensive facilities in which most aspects of the work is computerized. There are no mills like this on the Isle of Wight.
Some Island contractors own small portable sawmills. They are especially suitable for producing limited volumes of boards, or specialty milling such as oversized timber.
To find Island contractors able to offer this service please use the Directory