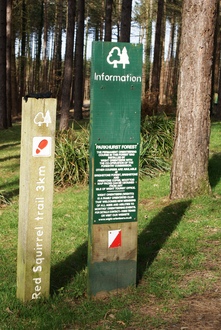 The Isle of Wight's Woodlands
The Isle of Wight's woodlands are not just managed for the value of their timber. Some Island woodlands are managed with the primary aim of conserving local biodiversity, in particular supporting populations of bats, red squirrels and dormice. Other woodlands are managed primarily for their amenity value, and support activities such as walking, cycling, horse-riding, mountain-biking and orienteering.
This section introduces some of the Island's woodlands that are owned by public bodies or charities and highlights areas of interest should you visit them.